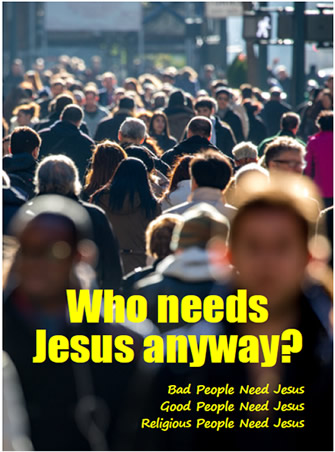 You're invited!
Wednesday 7th to Friday 9th June 2017
7.30-8.30pm each night
Craigroyston Community High School
Wednesday 7th June, 7.30pm
Bad People Need Jesus
God's verdict on the human race is maybe not as positive as we might've wished, but still He offers hope.
Thursday 8th June, 7.30pm
Good People Need Jesus
Even if we seem on the outside to be 'good', we can't be good enough for God by ourselves.
Friday 9th June, 7.30pm
Religious People Need Jesus
Even if we do a lot of religious or churchy things, we can't be acceptable to God on our own.